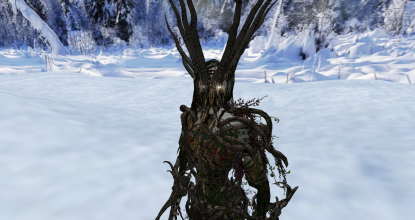 Submissions Closed due to my health; I have had on going complications due to an emergency surgery gone terribly wrong. 
January 21, 2019 I was stabbed with a dagger in an attempt to silence me forever it seems. February's issue will be delayed in the posting of this month's short stories. The authors have been contacted and hopefully they will forgive me. If you have a story that's in the submission file; please be patient, I will eventually get back to you. The Mesenteric artery was damaged by the knife of my attacker and scrunching up at a computer screen is my worst enemy at this time. 
The problem is that sitting at a computer is very hard on healing. Every time I sit down at the desk the incision site where they had to take out my intestines to examine them for damage starts to bleed. Laying in bed with a laptop is even worse LOL – oh no – don't laugh that really hurts. We will be back to normal soon, please be patient with me.
April 2018, Aurora wolf recognizes Paul Allen for his contribution to helping the Earth and Mankind. A true father of the future is now showing the world how it is done. Congratulations on your work developing Stratolaunch and Black Ice; stratosphere satellite and shuttle launchers. Science Fiction to reality, you Mr. Allen, are making Near Earth Exploration possible. Thank you for your service to Mother Earth.
Aurora Wolf welcomes our Readers to comment and rate the stories we provide. Please review the Commenting page before you do so. Rating can not be edited at this time, so please place your cursor exactly where you want it on the Stars starting from the right. Please remember this is not a critique forum. The authors put their hearts into their work.
We are currently working on updating Aurora Wolf's web page. We are having a little trouble working out the glitches. Please give us a little more time to get things right.
If you have tried to contact us and received a message that claims our e-mail box is full, please try again. If you are still having trouble please try sending a short message to me without your story attachment.
Submissions Department is Open.  Generally we try to publish six stories per month. We are now accepting serial stories.
Aurora Wolf Literary journal is alive and well in this competitive world of finding talented authors. We check for new submissions several times a day, sending an e-mail notice that your story is received within twenty-four hours. One of us will read the story the same day, there is no slush pile. Though I may think about the story for a few days.  Maybe your story will be the next work that will help our readers smile.
We are no longer building print anthologies.
Aurora Wolf Anthologoies are available at Amazon, Amazon Euro, Smashwords, i-Tunes and Barnes&Noble.
All of Aurora Wolf's anthologies are also available in the major e-formats at http://www.smashwords.com/books/search?query=Aurora+wolf+Press
See published anthologies for more links.
Thank you for your consideration,
Joan M. Pennington